Welcome to the Mahwah Policemen's Benevolent Association (P.B.A.) Website
Thank you for taking the time to visit our home on the web and to allow us the opportunity to share information with you. The P.B.A. is constantly looking for ways to improve its communications with its members, both active and retired and we are glad to also offer our website as a useful resource to the general public. We believe that you will find our site interesting and useful. Please feel free to bookmark this site and be sure to check back often for updates.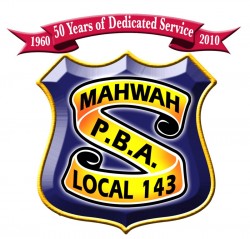 The annual Mahwah PBA Golf Outing is BACK!
PLEASE BE ADVISED THAT ALL GOLFERS FOR THIS EVENT ARE CURRENTLY SOLD OUT!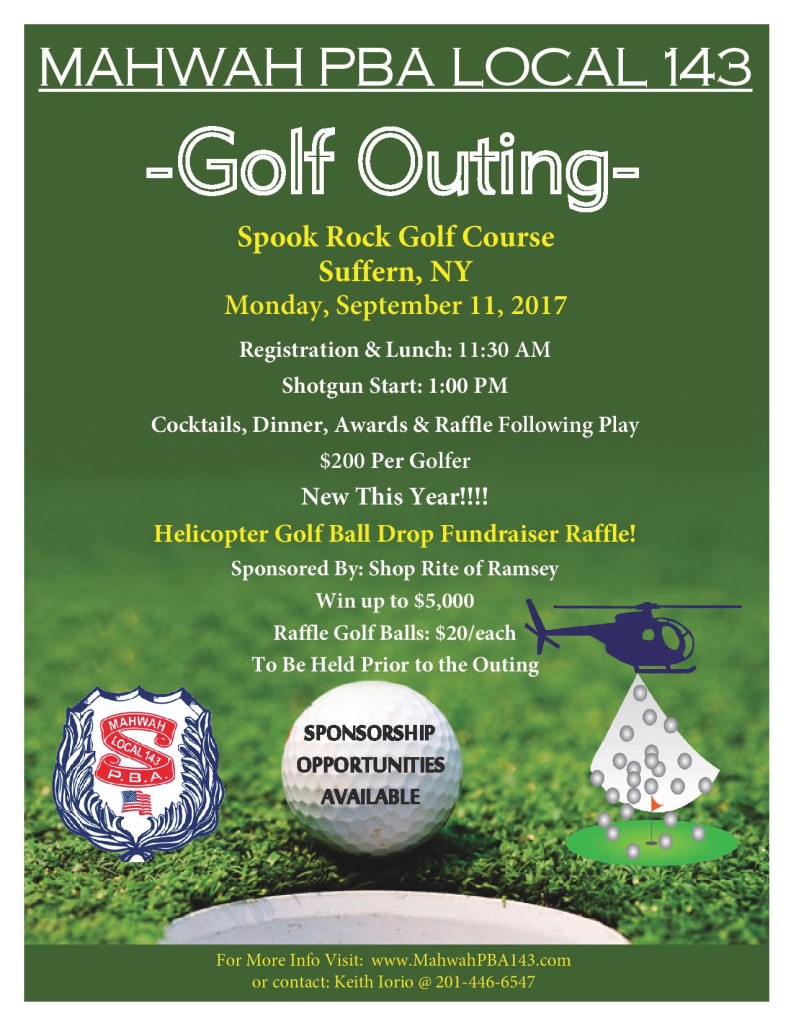 PLEASE BE ADVISED THAT ALL GOLFERS FOR THIS EVENT ARE CURRENTLY SOLD OUT!
Please click here to download the registration form
Please click here to see the official rules regarding the Helicopter Ball Drop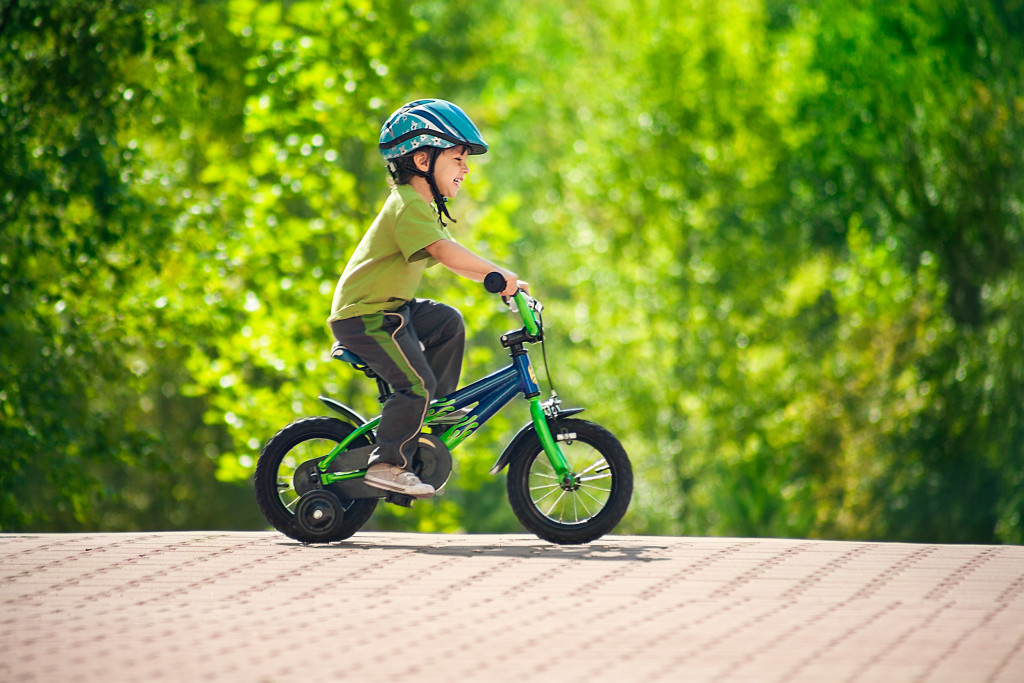 The Mahwah P.B.A., Local #143, in partnership with Mahwah Dairy Queen, has officially launched its helmet awareness and bicycle/skating safety program. If your child is observed wearing their helmet while riding their bicycle, skateboard, roller skates/blades, or razor scooter in town by a Mahwah police officer they may be issued a "ticket" for one free small ice cream cone. The ice cream voucher can be redeemed at the Mahwah Dairy Queen located at  117 Franklin Turnpike in Mahwah. The goal of this program is to not only encourage kids to wear their helmets, but also create the opportunity for positive interactions between Mahwah officers and the youth of our town.
We would like to remind everyone that bicycle helmets are required by law to be worn by any child under the age of 17, even if it's for a short ride down the street. Please join with us in promoting safe habits and preventing serious injuries by encouraging your children and their friends to wear their helmets.
We would like to wish everyone a safe summer and we thank you for your continued support.
    

 

O

ur support a

nd prayers go out       
to the men and women serving this great nation.
Thank You!